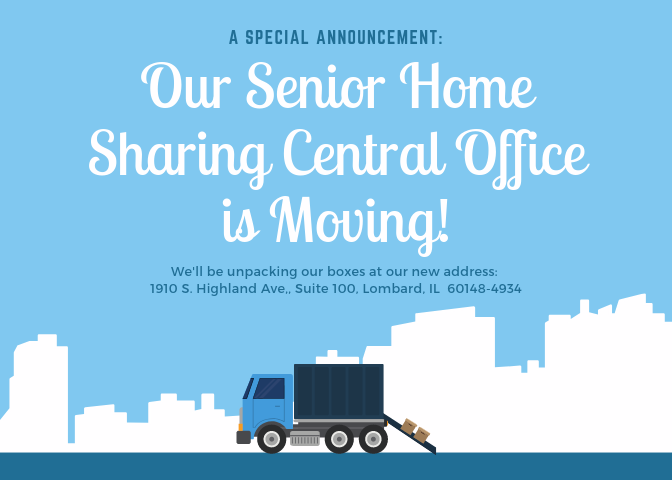 We are excited to share that Senior Home Sharing's (SHS) Headquarters will be sharing office space with the Northeast Area Agency on Aging and moving to 1910 S. Highland Ave, Suite 100, Lombard, IL  60148-4934 as of July 15th, 2019. 
You can also reach us at our new phone number, 630-407-0440, Courtney Ext. 101, Saiward Ext. 102, and Molly Ext. 103
Questions? We'd be happy to hear from you!  [email protected].